Folks — Today's recap is brought to you by my friend and renowned legal guru Leslie Budewitz. I'll will be back next week.  Many thanks to Leslie for her awesome recap!  This is a real treat — Leslie is one of the country's foremost experts on legal accuracy in fiction.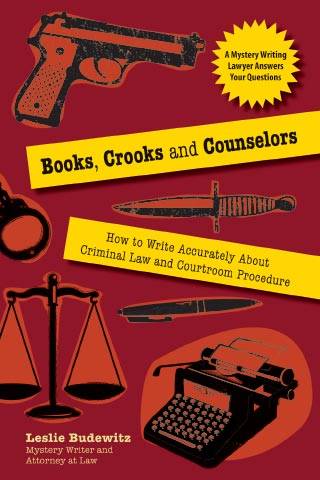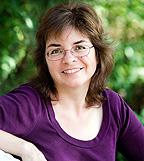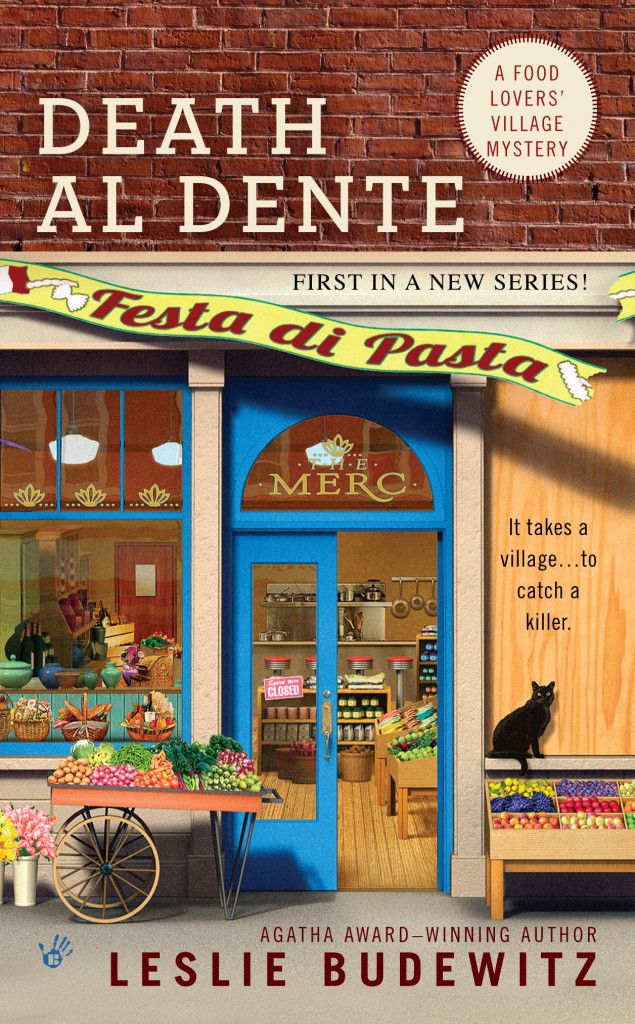 Allison's under the weather this week, so I'm your brave–or foolhardy–substitute, Leslie Budewitz. I'm a Montana lawyer with experience on both sides of the law– civil and criminal, that is. The closest I've come to prosecuting SVU cases–and the closest I've come to wearing stilettos in the courtroom–is to drive an SUV with studded snow tires. I'm the author of Books, Crooks & Counselors: How to Write Accurately About Criminal Law & Courtroom Procedure, winner of the 2011 Agatha Award for Best Nonfiction. Death al Dente, first in The Food Lovers' Village Mysteries, will debut in August 2013. I blog about the law for writers at the Law and Fiction blog.
RECAP: We first meet Avery Jordan, a 30-something TV sports reporter, in a locker room, where she politely but firmly fends off flashing and pawing. We next meet her at a coffee shop where she tells Olivia she was attacked a month ago, at home. She told no one, and can't bring herself to say "rape." But that changes when she finds an envelope at her door. After a road trip, her cameraman, Rick Purcell, offered to carry up her bags, then raped her. He's been calling ever since, and now he's leaving photographs.
Cragen orders investigations of Avery and Rick, a law school grad who never took the bar. And boy, is Rick slick. "An unspoken attraction," he says. "He must have found out"–referring to Avery's affair with Jason Hollis, a married network anchor. Rick had been spying on Avery and Jason for a year, installing cameras in her hotel rooms. Tests find semen from two men on her sheets.
Avery worries about the affair coming out. "In theory, rape shield will protect you," Olivia tells her. Rick is charged with first degree rape and aggravated stalking.
But Avery is pregnant. She's incredulous–her infertility led to a divorce. DNA establishes Rick is the biological father.
At trial, Olivia testifies with competence and compassion that rape survivors can take years to come forward. Rick was her co-worker–reporting the assault could damage her reputation, harm others, and cost her her job. But ultimately, she could not let him get away with it. Nick notes the stalking is strong evidence of nonconsensual sex, and Fin found copies of the videos on Rick's hard drive. Jason, the weenie, balks at testifying, then agrees. Rick had gone after him, too–the reason he broke off the affair.
A first-class egomaniac, Rick interrupts the trial repeatedly and demands to represent himself. We're spared the legal process–and mid-trial, the judge would have kept it short–but the witnesses aren't spared one bit when Rick starts his cross. No, sirree. Ever seen a rape victim keep the baby, he asks Olivia, who replies with equanimity: "It happens."
Avery–played by Lauren Cohan, who's looking like the Walking Dead about now–explains how she's come to bond with the child she thought she could never have.
Rick calls his expert, a congressman and retired obstetrician playing the part of Todd Akin, the former Missouri congressman and 2012 Republican candidate for U.S. Senate who torched his campaign with the idiotic remarks that give this episode its title. Over token objection, he testifies that it is "nearly impossible for a victim of legitimate rape to become pregnant," that a woman's body has "a mechanism for shutting down ovulation." (No one points out that sex doesn't trigger ovulation, and that Avery's egg was likely in transit long before Rick's semen entered her body. If she'd ovulated after sex, not before, she'd likely have conceived a girl.) But Fin and Amanda have done their job. The prosecutor establishes that the doctor's research is 40 years old and he hasn't practiced in 12 years following disciplinary action. (Translation: bad acts, probably sexual, that the victim is barred from discussing.)
The jury convicts Rick of stalking but acquits him of rape. A female juror bought the "legitimate rape" argument. Avery goes into labor and has a healthy boy.
But it was only 47 minutes after the hour. What next? Does Avery kill Rick? No. Rick sues her for custody, claiming she's such a mess–unemployed, depressed, on meds–that she's not a fit mother. We're told 31 states allow such suits, generally used to pressure the complainant to drop charges, but that New York has no law. The family court judge tells Rick that despite the verdict, his actions were "reprehensible." She awards Avery sole custody but "with great reluctance" gives Rick as biological father 2 hours of weekly supervised visitation.
The first Saturday, Rick waits at the precinct, a chilly place. Olivia is with Avery, who's packing to leave. Not a good idea, Olivia says; wait for him to make a mistake and take him to court. But Avery's had enough of courts.
Olivia returns to the station alone. The detectives all keep up the pretense that they don't know what's going on, that Avery and the baby are still at the pediatrician's. "Somewhere beyond extradition," Olivia tells Nick. And then the kicker: "Remember when you asked me about my father and I told you it was a long story? It's not that long." And that, friends, is why we love this series.
MY FAVORITE LINES: The prosecutor's objection: "Argumentative and ridiculous." I may borrow that one. And Avery's custody lawyer's comeback when Rick testifies he called and sent photos to show Avery how much he loved her: "You never heard of flowers?"
WHAT THEY GOT RIGHT:
1) The judge rightly says Rick has the right to represent himself–called pro se or pro per, although often, questions arise about the defendant's mental competence to make that choice and whether he has sufficient intelligence, understanding, and language skills. No such questions here.
Judges hold pro se defendants to the same legal standards as lawyers, but give them some leeway on procedure. I thought both the criminal judge and the family court judge a touch lax with Rick, tolerating too many badgering questions and loaded comments–especially in questioning Avery–but it all served the drama.
2) I don't know enough about custody laws to call that one, but the judge did apply the right standard, the best interests of the child. The hearing took place awfully soon–barely a month–but an emergency hearing for a temporary arrangement could be fast-tracked.
KINDA SORTA NOT REALLY: Rape shield laws prevent a victim from being questioned about her sexual history, unless it's past sexual conduct with the accused, or it's relevant to show the origin of semen, pregnancy or disease at issue in the case. (State laws vary; I'm quoting Montana's.) Avery's relationship with Jason was relevant to show the presence of semen from two men–but that wasn't relevant to the rape charge. She admitted sex with Jason, and there was no doubt that she'd had sex with Rick–only a question of consent. But the writers didn't make her sexual history a big issue, so I'll give them a pass.
WHAT THEY GOT WRONG:
1) Good criminal defense lawyers are tough. They've got strong personalities and brook no nonsense. This one let Rick make faces and objections. Client control ain't easy–I say, having once practically tackled a client to keep her from charging the bench and interrupting opposing counsel–but this guy was a wuss.
2) Oh, where to start on this so-called expert? Experts can testify only if their specialized knowledge will help the jury understand the evidence, or is necessary to determine a fact at issue. Okay, so far. But the expert must be qualified. Dr. Congressman testified based on his experience, but made no showing that he had particular experience in dealing with rape victims. Many O.B.s don't (says the doctor who watched the show with me). And we're told that admissibility has been decided pre-trial–as most such challenges would be–under Frye, a 1923 Supreme Court case. My late-night five-minute legal research says Frye still applies in New York–it's been superseded in the federal rules and in many states. (We'll ignore the "pure opinion" wrinkle because I doubt it applies.) Generally, Frye requires that expert testimony be "generally accepted" in the scientific or medical community. And the medical experts who filled the airwaves after Akin's remarks made clear that the "mechanism" argument flunks that test.
But of course, if they'd gotten that right, we'd have had to watch American Idol and please, please, not that.
Crime, slime, and a satisfying ending, sharply written. What more could you ask for?
What do you think, SVU fans? Fry Rick–or anyone else–in the comments, but be gentle with your humble substitute!